We'll Take Manhattan
I first had the idea for We'll Take Manhattan when I chanced on some of Bailey's NYC 1962  photos in a magazine. They seemed so young and carefree – and then I read the story of how he risked his job to make Jean Shrimpton his model on the shoot.  And that was it: click, I knew it would make a film.
Aneurin Barnard and Karen Gillan whip up a storm as Bailey and Jean – and I was lucky enough to have Helen McCrory as their bete noire, Lady Clare Rendlesham.
WTM shows on BBC4 in the UK from around 26th January, and in the US on Ovation from 3rd March
Go behind the scenes on the making of We'll Take Manhattan courtesy of Nowness here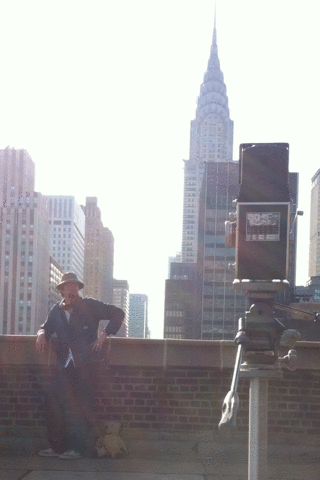 on set, We'll Take Manhattan summer 2011
And here's the full-page spread of the Vogue party premiere, from the April 2012 issue of Vogue UK – cheers!