ORDINARY LIES starts tonight BBC1 9pm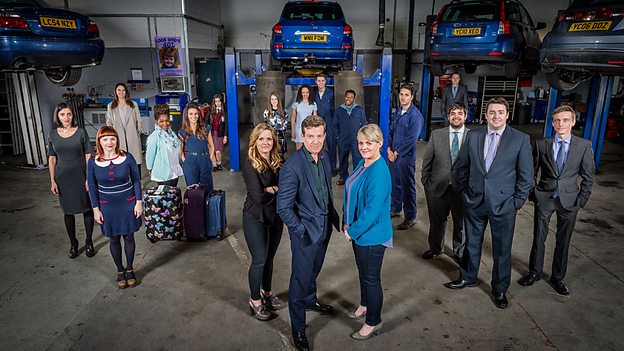 Award-winning writer Danny Brocklehurst's latest portrait of very human failings and evasions debuts tonight on the UK's biggest channel for drama.
The stellar ensemble cast, including  Jason Manford, Michelle Keegan, Max Beesley, Jo Joyner, Sally Lindsey and McKenzie Crook worked with director John McKay to present the daily lives and loves of a used car showroom in the North. Like a used car, our lives may be shiny on the surface, but what lies beneath?
Opening episode sees troubled salesman MARTY (Jason Manford) impulsively tell a lie to avoid dismissal. He expects terrible and immediate consequences. But the thing is, his life actually starts to get better, and he begins to enjoy the benefits his big lie has brought him…